B'SD
13 Shvat, 5773
The Global Resources section of
holds information about how
to become enrolled in clinical trials
(among other valuable bits of
You might be interested in some relevant facts about that. Clinical Trials aka Clinical Studies vocabulary is probably new to you, but certainly not to the medical professionals conducting their studies. Sometimes those professionals and their students overlook that reality, to your detriment.
Today's blogpost is here to help you past that problem!
Click on the explanation below for a simple explanation of some terms you'll need to know, and to appreciate, before you contact anyone to add you to the participant list: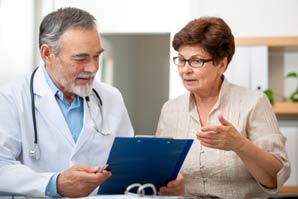 Backgrounder; the correct questions to ask
I advise that you also
Ask about the nature of the medications to be used on you; what they're made of and what else they're used for.
Insist of having a written explanation for every creme, injection, pill, powder, process and other type of treatment to be used on you.
Clarify the start date, end date, exam dates and all expectations of the clinical trial that interests you.
The medical world promotes ethics by insisting on patient rights and informed consent.
Be pro-active about protecting your interests. Insist on receiving thorough information before you agree to anything. Know what you're getting into.
If you have more questions, send them to me. I'll do my best to respond to you quickly and accurately.
Ready to read about how to get in on clinical trials? Buy the E-book or print edition today, for a better look at your options: Click on the words

EMPOWER Yourself to Cope with a Medical Challenge

.
Face Your Medical Problems with Dignity. Face Your Future with Optimism.
Know the facts about the choices before you.