B'SD
13 Iyar, 5777
I haven't found out if severely arthritic Maud Lewis used paints from bucket or tubes, something else, or a combination of all that. But WOW she delivered inspiration to the rest of humanity stumbling through life.
A handicap is not something to limit your mind or spirit.
Maudie: Biopic of obscure painter becomes surprise hit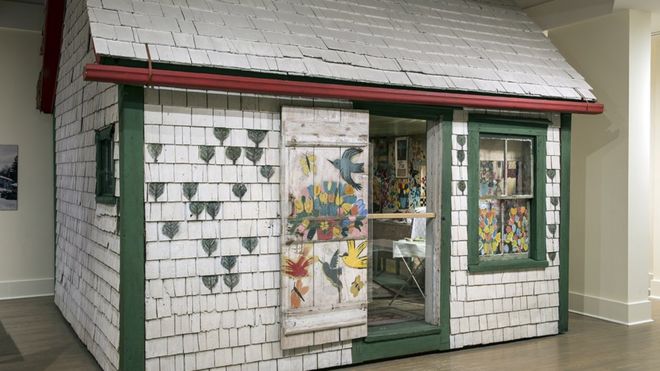 In her lifetime, Canadian artist Maud Lewis sold her paintings door to door. Decades after her death, a movie about her life story is selling out theatres in her home province of Nova Scotia.
A compulsive painter whose local following grabbed the attention of the media well before the days of Instagram, Lewis spent most of her life in Digby County, Nova Scotia, in a tiny house that would serve as her studio, gallery, and even canvas.
Alan Deacon, a long-time collector who has now become the go-to expert on Lewis' work, remembers the first time he came to see her in her house a couple of years before she died. Lewis had painted almost every surface of the 12ft (3.7m) by 12ft house with pictures of flowers and leaves, from the walls to the shutters to even her pots and pans.
"It was an unbelievable experience to think that a place like this existed in our time," he told the BBC.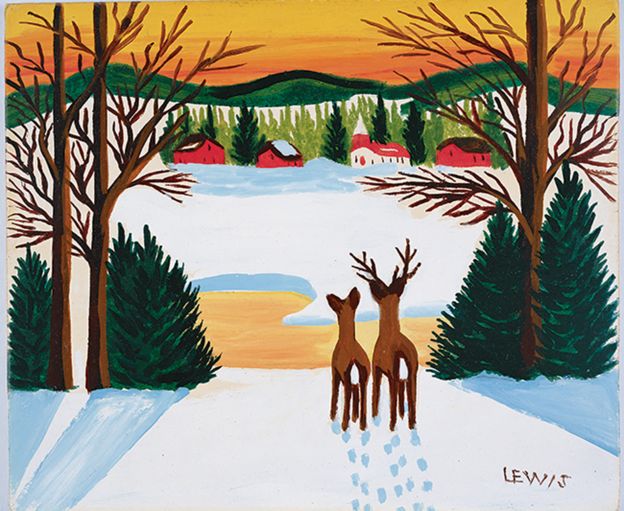 Now, a movie about her life and the discovery of a long-lost painting in a thrift store have renewed interest in this eccentric but charming painter.
Read the rest of the story

here

.
EMPOWER Yourself to Cope with a Medical Challenge

.
Why should Maud have had all the fun?
Face Your Medical Problems with Dignity. Face Your Future with Optimism.
Fill your mind with empowering ideas, then pursue them.